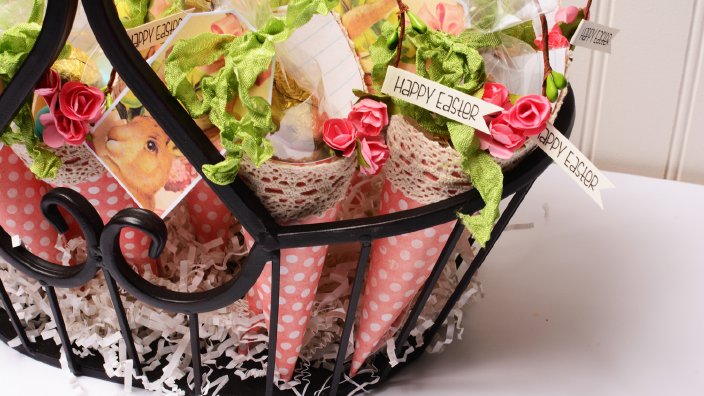 Fill Paper Tussie Mussies With Fun Easter Treats
This paper project is a fun Easter handout that is easy to make. Use them as decor, gifts, place cards, or anything else you can think of.
Sue Neal shares how to roll up cute paper cones, or tussie mussies.
Find more ideas from Sue on her website, www.sueneal.blogspot.com.