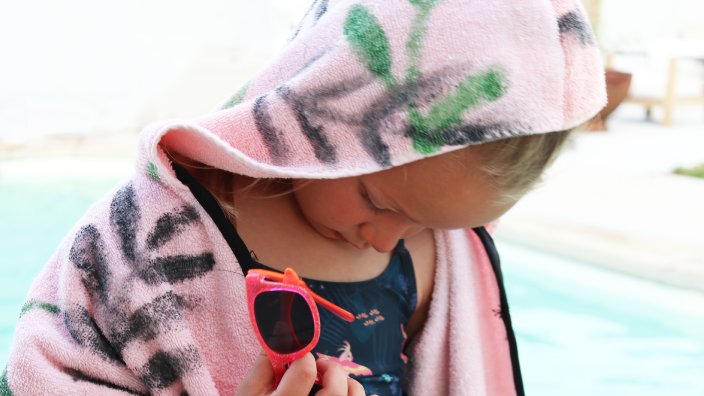 Refashion the Average Bath Towel Into a Kids Cover-Up
The average bath towel can become a cute kids cover-up with some sewing tricks up your sleeves.
Stephanie Miller shares how, with a few stitches, your kids will be all set for a pool party.
Find more projects from Stephanie on her website, www.mothermake.com.