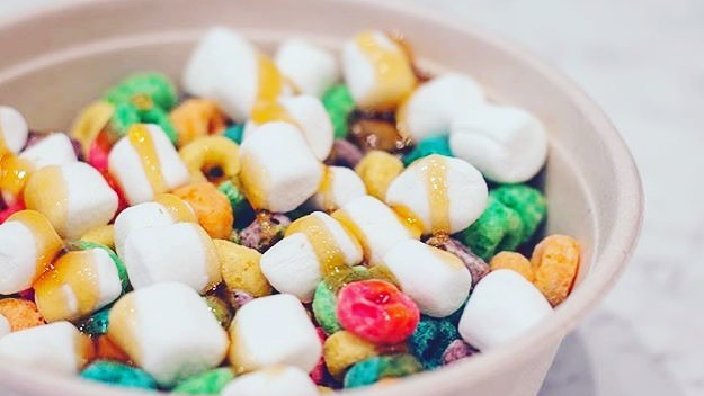 The Personalized Cereal Cafe
By Amy Richardson
You will blow your kids minds with this breakfast idea. Amy Richardson shares the cereal cafe concept.
Method:
Cereal Cafe
Ingredients:
Assorted Cereals
Assorted fresh fruit
Assorted nuts, granola, dried fruit, etc.
Caramel Honey, maple syrup, Blueberry Drizzle, etc.
Milk, half and half or as my grandma says, cream
Method:
Other Recipes: Livin the High Life* Lemon Sun Blueberry Sky* Razzle Dazzle Day* Strawberry Fields Forever* Tango Sunrise* Bahama Babe* Monkey Business* *Recipes and full Cereal Cafe Menu is available at www.greattastebuds.wordpress.com.
Brooke's Apple a Day!
Ingredients:
Rice Chex
Cinnamon Toast Crunch
Honey Crisp Apple, diced
dried cranberries
Honey Caramel* drizzle.
Method:
Love the vintage kitchen wear? Here's some links to where you can find them: Kellogg's Tony the Tiger Toast Plate, Multicolor, Set of 4 Click here. Kellogg's Froot Loops Bowls (Set of 4), Multi Click here and here. Find Amy on Instagram @greattastebuds