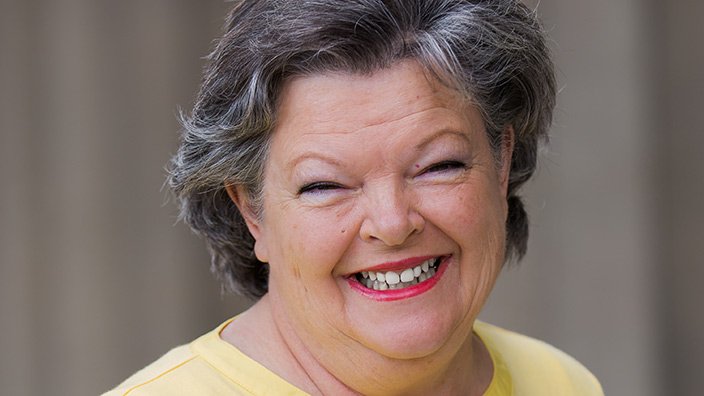 Becky Low
Studio 5 Food & Home Economics Contributor
Becky Low has a Master's Degree from Utah State University in Consumer Science. Throughout her career she has enjoyed studying the factors that drive consumer behavior.
Becky started her professional career as a Home Economics teacher (now called Family and Consumer Science), teaching in Idaho, Nevada, and Utah. Her biggest reward as a teacher was when a student learned a new skill, gained confidence, or they finally "got it" when a new concept was presented. While teaching school at a state girls' correctional institution in Nevada she personally "got it," when she recognized how basic life skills and choices made at home impact all other aspects of an individual's life and shape their future choices and successes. She learned from the incarcerated students that when you have knowledge you have freedom of choice; it's never too late to learn; and, use your freedoms wisely.
After eight years teaching high school, Becky traded in her chalkboard and returned to Utah State University to work as a Cooperative Extension Agent in Washington and Salt Lake counties. Over thirteen years she taught numerous adult classes - from upholstery and sewing to cooking and nutrition; answered countless phone calls helping consumers with stains, food safety, storage, and home pest control; wrote newspaper articles, newsletters, fact sheets, and a food storage manual; directed the Expanded Food and Nutrition Program (EFNEP), a foods and nutrition education program for low-income families in Salt Lake, Utah, and San Juan counties; and became a regular cooking contributor on the KSL TV Noon News.
In 1999 Becky joined the Dairy Council where she is the Vice President of the Utah Dairy Council - Utah Office. In her current work, Becky shares sound science, good nutrition, and reconnects consumers to where food comes from. Her diverse work finds her working with health professionals, administrators, teachers, school nutrition professionals, business experts, and the dairy farmers of Utah. In 2007 she joined the Studio 5 team as a weekly cooking contributor where she loves to share "where good comes from."