Studio 5 Contributor, Kiersten Blanchard shares a creative idea to put your kids' artwork on display.
_______________________________________________________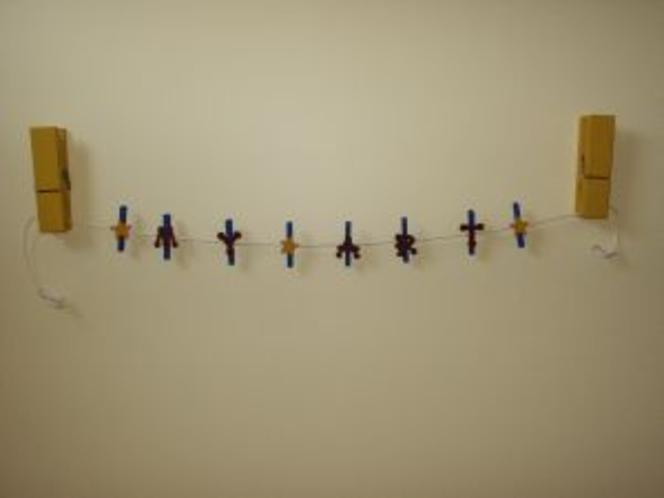 Needed:
Several wooden clothespins
Wooden Letters or Shapes
Craft paint
Foam Brush
Miniwax Matte Finish Spray
Glue gun
Two large clothespins (or other wall mounting)
Nylon rope (cut to desired length)
Lighter
Creativity!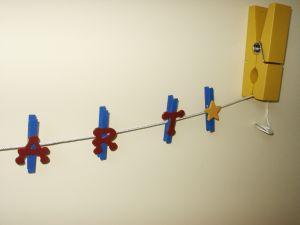 Directions
1. Disassemble the small clothespins. Using a brush sponge, paint the clothespins and wooden shapes to match your child's room. Let dry. Spray with Finish Spray and let dry. Reassemble the clothespins.
2. Using a glue gun, attach the wooden decorations to each clothespin.
3. Hold fire from lighter close to the each end of the nylon rope to help it melt and keep it from fraying.
4. Mount the large clothespins (or other pegs/mountings) on the wall in desired place. String the rope between two sides. Place clothespins across the rope, and hang all of your little artists' creations!