A fresh, flavorful salad is a welcome sight in spring.

Si Foster shares a recipe your friends will ask your for again and again.

Spinach and Pear Salad
1 bunch of kale, washed, trimmed of stem and chopped OR one 10-12 oz bag of kale chopped
1 fresh lemon
1 12 oz bag of spinach, cleaned
2 pears, sliced or chopped, cored, skin on
2 apples, Honeycrisp or Fiji, cored, chopped, skin on
2 large chicken breast halves, cooked, cooled and chopped
2 cups grated sharp white cheese or Brie, sliced into 1/2 inch squares
Pumpkin seeds or sliced almonds, about 1 ½ cups

Make dressing by combining all ingredients in a large jar or a blender and whisk until smooth. Store in refrigerator until ready to use. I like to use an immersion blender to mix salad dressing.

Place kale in a large bowl and massage with juice of one lemon until volume decreases by about half. This takes about 1-2 minutes.

Add one bag of fresh spinach to kale and toss lightly, do not drain lemon juice.

Slice pear and apples and set in small bowl. Toss with ½ cup of dressing (whisk dressing first to mix well) to prevent from browning.

Combine fruit, greens, chicken in a serving bowl or platter. Just before serving, fold in cheese and pumpkin seeds , and drizzle with dressing.

I reserve a bit of the cheese, chicken, fruit and nuts for topping the salad for presentation. Pass dressing along side of salad.

Serves 6-8 as a main dish or 12-14 as a side.
Apple Ginger Dressing
Enough for a double to triple batch of salad:
⅓ cup apple juice
⅓ cup white balsamic
½ cup olive or canola oil
1 teaspoon grated fresh ginger
1 teaspoon lemon peel (optional)
2-3 tablespoons honey or sugar to taste
salt and pepper about ¼ teaspoon each

Find more of Si's recipes on her website, www.abountifulkitchen.com.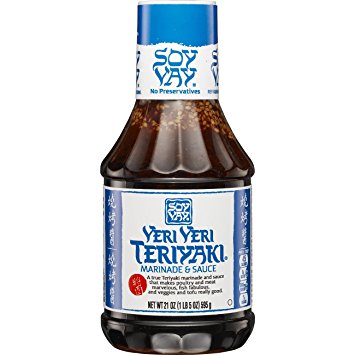 Click here to find Si's favorite Teriyaki Sauce.

---
Studio 5 has affiliate relationships, so we may get a small share of the revenue from your purchases. Items are sold by the retailer, not by KSL. All prices are subject to change.