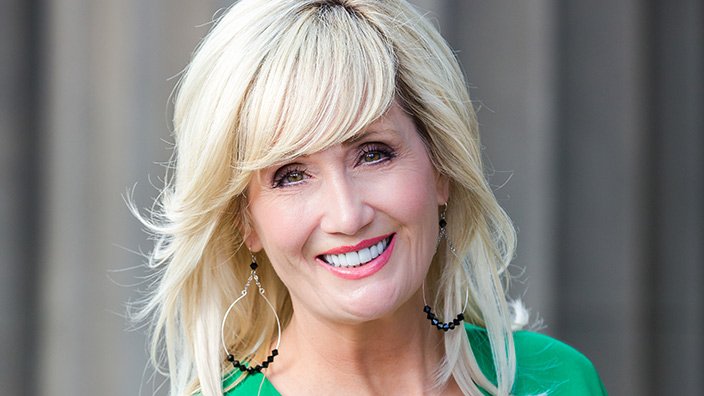 Dr. Liz Hale
Studio 5 Family & Marriage Contributor
Dr. Liz Hale is the Studio 5 Marriage & Family Coordinator. She is passionate about helping relationships survive and thrive! She works hard on keeping her own relationships healthy and strong. But don't stand in her way of a daily, sanity-maintaining brisk walk (just ask her husband, Ben!)
She has been a Licensed Clinical Psychologist and Marriage & Family Therapist for 22 years, and she continues to love every minute of it! She has served on the Utah Marriage Commission for the past 7 years and is currently the spokesperson for Utah's "Stronger Marriage" campaign. Dr. Liz is actively involved with her colleagues in the Utah Psychological Association and is addicted to studying the latest valid and rigorous research on what makes marriage last. 
A former radio host of the "Dr. Liz Hale Show," Dr. Liz discussed a wide variety of hot topics ranging from stress to sex, sometimes even in the same sentence. From 9:00 to noon, Monday through Friday, she fielded questions from the listening audience via e-mail and phone calls. Dr. Liz enjoyed the intimacy that came from these personal conversations over the radio waves and believes that one brave, honest caller at a time helped hundreds of others, simultaneously. 
Prior to her studies in the field of psychology, Liz was a Dress-for-Success personal trainer in Seattle, Washington, conducting seminars and offering private consulting to those in the business world who were invested in putting their best, fashion-foot forward. As she helped develop professional wardrobes according to one's coloring and body type, Liz discovered the fashion-fix to be far from satisfying. While an updated wardrobe helped an individual client feel good about themselves in the moment, there were far more permeating issues that needed to be addressed in order to help him or her achieve sustainable happiness. Even though Dr. Liz made her career change from external to internal beauty over two decades ago, she has never let go of her fun with fashion, while always looking for a deal!
Today, there is no other work Dr. Liz would rather do than help turn marriages around for the better! To her, there is no greater honor than when a client trusts and risks enough to share his or her heart and soul in therapy. Dr. Liz considers the walls of her private practice, sacred territory.