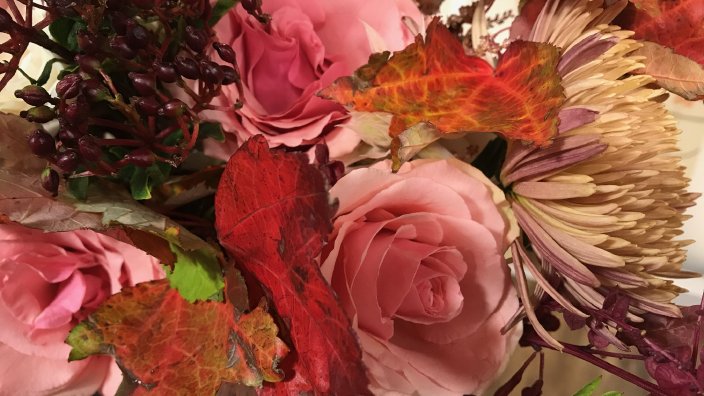 Pretty Pastels in Fall Floral Centerpieces
You'll usually find fall floral arrangements with deep jewel tones as the main focus. But adding in some pastels can really compliment those rich colors.
Brynn Larson shares how to incorporate lighter and darker florals together in one pretty centerpiece.
Find more floral inspiration at www.bloomsandco.com.