How to Throw a Book Exchange
Book Exchange Party!
You don't have to commit to a monthly book club to share your favorite "reads" with friends.
Bring good friends and good books together for a one-of-a kind book bash! Crafter and Blogger, Sarah Jackman, shows you how to throw your own book exchange party!
---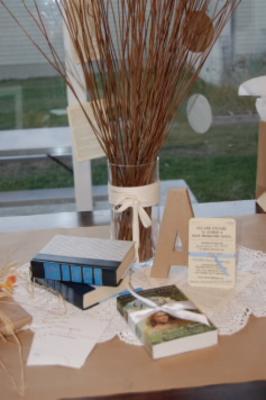 To learn how to throw a book exchange party from start to finish, plus a free invitation download, visit Sarah Jackman at: http://reidgirlshandmade.blogspot.com/2010/10/book- exchange-party.html
Sarah created her darling food labels from a free library catalog card generator: http://www.blyberg.net/card-generator/
---