Creative Editor of Creating Keepsakes Magazine, Megan Hoeppner shares just a few ideas to get you started!
---
Create a Growth Chart Scrapbook
Here's a 2-for-1 idea—make a paper growth chart from 12″ x 12″ sheets of cardstock.
I used measuring tape stickers to track height, and I added ledger paper so that I can also add notes to coincide with the heights. For example, when I marked little Brett's height at 2′ 11″, I noted his favorite television show, what he's learning at this height, etc.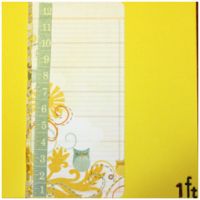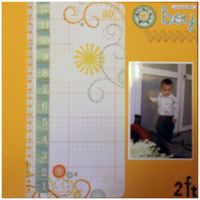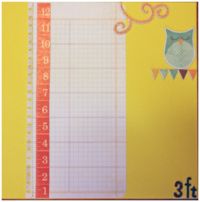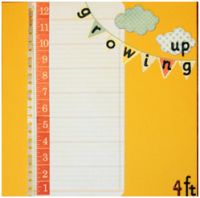 Here's the best part. Once your child has passed a certain sheet of height, simply slip that piece of paper into your album for an instant scrapbook page!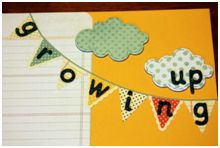 Patterned paper and stickers from American Crafts, My Mind's Eye and October Afternoon
Whip Up a Memory Box
Transform a basic recipe box like this one from Close To My Heart into a memory box.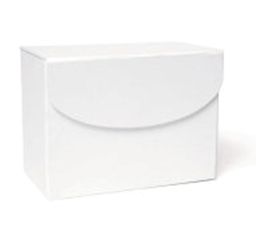 First, cover it with patterned paper and add a fun title. I went with Love @ Home.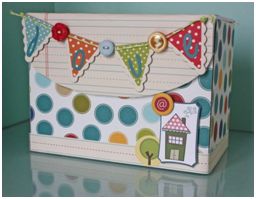 Next fill the box with divider tabs created from bits of cardstock, patterned paper, baker's twine, and buttons. Make one divider for each member of the family.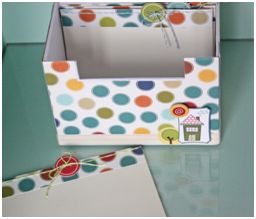 Behind each tab, insert journaling cards. Mine are created from cardstock and lined patterned paper. Now, as your family reaches milestones, says funny things, and does anything you want to remember, simply jot it down on the cards.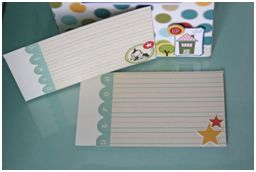 From here, you can either leave the journaling cards in the box for safe (and happy) keeping, or you can later transfer them to scrapbook pages. What delightful stories they will tell!
Patterned paper and stickers from Bella Blvd. and October Afternoon
Transform a Frame
This cute project from Imaginisce takes a basic and inexpensive frame ($1 at IKEA) and turns it into a cute journaling/memory keeping piece.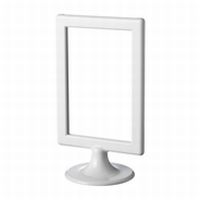 It's loaded with journaling spots, just right for adding memories and marking those milestones (mini and major).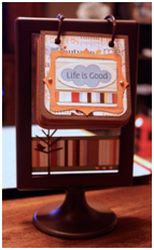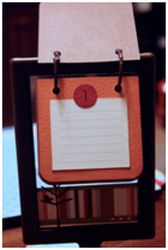 Find complete instructions for this frame, as well as a free journaling-line download on creatingkeepsakes.com.
Compile a Key Chain Creation
Expand upon a basic photo key chain by inserting lined paper for journaling.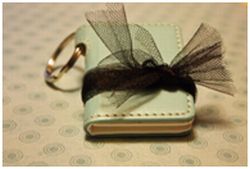 This way you can keep track of moments even when you're on the go. And the bitty format is perfect for always having something on hand that won't get in the way or get lost. To create this project, accordion fold a strip of lined paper and insert it into one of the photo slots in the key chain.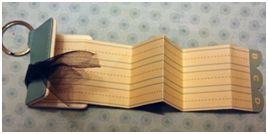 As you fill up a sheet, you can easily take it out, put it somewhere safe, and refill your key chain for future notes!
Enjoy the creative life!
---
You can find more creative projects at Meganhoeppner.blogspot.com and Creatingkeepsakes.com.