1. Salt Lake's People's Market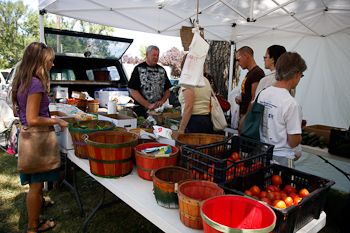 The Salt Lake's People's Market is a great place for you and your partner to purchase some fresh foods or locally produced items, or become vendors yourselves. Also great for plants, flowers, and handicrafts like jewelry, bars of soap, and paintings. A fun get- away for you and your partner to hang out with your community and enjoy a nice day outside before it becomes cold and gets too late!
Location: International Peace Gardens
1000 South 900 West
Salt Lake City
801.359.8859 (Kyle LaMalfa)
slcpeoplesmarket@gmail.com
2. Star Wars in Concert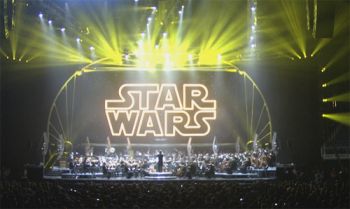 Star Wars in concert is a limited and fun opportunity for you and your partner to enjoy live talent. This massive multi-media event features stunning visuals, a live orchestra, choir and narration, plus an exclusive exhibit of Star Wars costumes, props and production artwork. You and your partner are guaranteed to be taken into the heart of another galaxy far, far away! Call or buy tickets online.
Friday, October 16 @ 8:00 pm

Fare: $65-$300

Location: Energy Solutions Arena

423 W 300 S # 200

Salt Lake City, UT 84101-1297

801.649.2000

www.starwarsinconcert.com
3. Apple Computer Workshops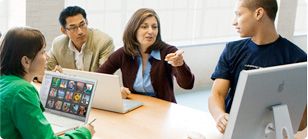 Whether you own a Mac or are interested in learning how to use one, you and your partner can become computer savvy through FREE computer workshops. Learn the basics of using your Macs together. Workshops are listed a few days prior of the actual day. Make reservations online and tackle the unknowns of your computer together.
Location: Apple Store at Gateway
10 South Rio Grande, Suite B
Salt Lake City
801.456.1948
www.apple.com
Store hours:
Mon – Sat: 10:00 a.m. – 9:00 p.m.
Sun: Noon – 6:00 p.m.
Workshop Examples:
Back to School with Your Mac: Use your Mac to get an edge when you head to school this year. This intermediate-level workshop will show you how to make show-stopping presentations in Keynote using Magic Movie, animations, transitions, and templates. Learn how Pages can make notes, reports, and outlines a breeze. And along the way you'll pick up great pointers for sharing your work, sending large files, and keeping all your great work safely backed up.
iPhoto Hands-on Workshop: Find out why iPhoto makes it easier than ever to organize, enhance, and share your entire digital photo collection. In this hands-on workshop you'll edit and retouch photos as you learn new ways to make your photos look their best with professional-quality image adjustment tools and discover how easy it is to create impressive prints, photo books, and calendars. Sign-up required.
GarageBand Workshop: GarageBand puts an entire recording studio right on your Mac, and we'll show you just how to use it. Learn how to compose a song with loops, beats, live instruments and vocals – no music experience required.
Getting Started Workshop: Got a new Mac? Thinking about getting one? Learn how easy it is to use a Mac at the Getting Started Workshop. We'll show you the basics, including setting up your new Mac, connecting to the web, sending email, importing and sharing photos, syncing music to your iPod, connecting a printer, and searching and organizing files.
4. Utah Sporting Events
Sporting events are a guaranteed good time for you and your partner. Watching sports is fun but actually being there is ten times more fun. Pick one of these awesome Utah teams to go see this month and have fun cheering them on with your partner. The competition has begun couples… who can cheer the loudest? Check out each website or call to buy tickets.
REAL SALT LAKE: MAJOR LEAGUE SOCCER
October Schedule:

Wedenesday 10/07 @ 7:00 p.m. vs. Chivas de Guadalajara

Wednesday 10/14 @ 8:00 p.m. vs. New York Red Bulls

Saturday 10/24 @ 7:00 p.m. vs. Colorado Rapids

Location: Real Salt Lake

9256 South State,

Sandy UT, 84070

801.727.2700

web.mlsnet.com

Fare $15- $125

UTAH GRIZZLIES: PROFESSIONAL HOCKEY
October Schedule:

Friday, October 23 @ 7:05 p.m. vs. Idaho Steelheads

Saturday, October 24 @ 7:05 p.m. vs. Idaho Steelheads

Location: The E Center

3200 Decker Lake Drive

West Valley City, Utah 84119

801. 988.8000

www.utahgrizzlies.com

Fare: $10- $32
PRESEASON JAZZ GAMES
October Schedule:

Thursday, October 15 @ 7:00 p.m. vs. Portland

Friday, October 30 @ 7:00 p.m. vs. LA Clippers

Location: Energy Solutions Arena

423 W 300 S # 200

Salt Lake City, UT 84101-1297

801.649.2000

www.nba.com

Fare: $4-$1,000

---
Questions or comments? Send us an e-mail at studio5@ksl.com