Creating Keepsakes Creative Editor, Megan Hoeppner shares ways to make your own medallion magic!
---
Supplies
Medallions can be made from just about any crafty material, including:
* Paper
* Crepe Paper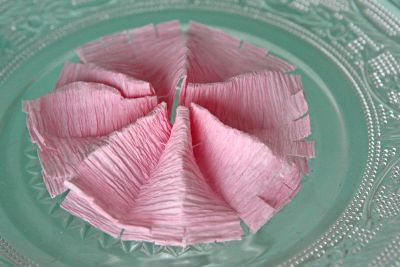 * Fabric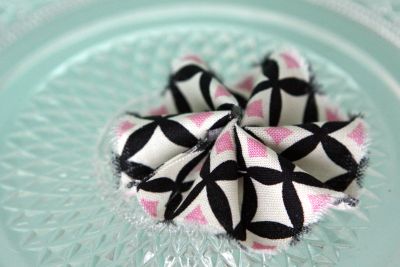 * Felt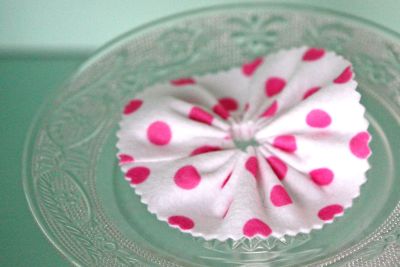 * Burlap
Medallion How-To
Stitched Medallion
Create a medallion base using a basic whip stitch, also known as a running stitch. Here's how:
1. Tie a large knot at the end of a strand of thread and thread your needle. The bulky knot will keep your stitch from pulling through your flower. Cut a strip of fabric to about 1″ x 12″ with one decorative edge (pinking shears work well.)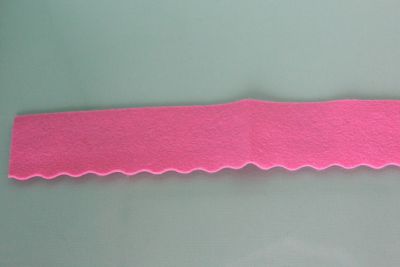 2. Stitch across the entire length of the bottom portion of your strip of material (fabric, felt, burlap, crepe paper, etc.)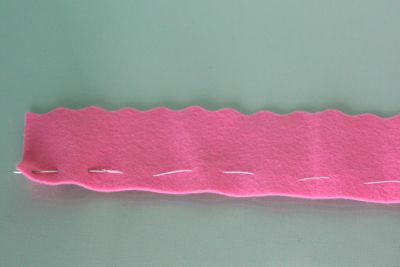 3. Pull material together.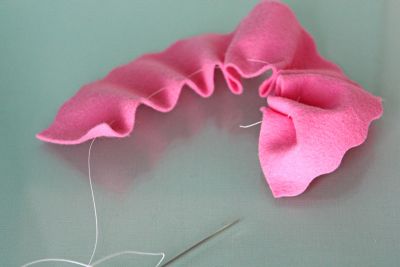 4. Fan material out and stitch the two ends together to form medallion shape.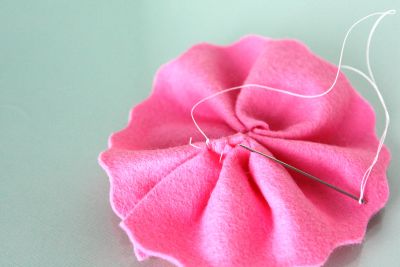 Glued Medallion
Take the no-sew approach and create a medallion with adhesive. Here's how:
1. Punch circle from cardstock and cover with adhesive.
2. Adhere flexible material (crepe paper works well) to adhesive circle, pleating material as you put it in place.
Accordion-Folded Medallion
Sometimes referred to as lollies, you can also create a medallion look by accordion folding paper. Here's how:
1. Cut paper into long, thin length.
2. Accordion fold entire length of paper.
3. Bring ends of strip together.
4. Secure with adhesive or staples.
Medallion Extras
Add glitter or spray ink to your finished medallion base for extra sparkle. For a big statement, I used glass glitter from Melissa Frances around the edges of some of my medallions.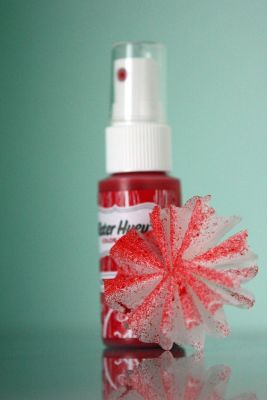 For all-over color, I lightly misted a few of my paper and crepe paper medallions with spray ink. A few ink options I like to use include:
Maya Road: Maya Mist
Shimmerz: Shimmerz
Studio Calico: Mister Huey's
Tattered Angels: Glimmer Mist
Medallion Centers
Once medallion base is created, top it with a creative center. Center ideas include:
* Punched Paper
* Stamped Image
* Monogram
* Felt Shape
* Smaller Medallion Base
* Sticker
* Journaling Spot
* Photograph
Medallion Fun
Use medallions to add a little pizzazz to any project. Here are a few ideas to try:
Medallion Gift Wrap
Decorate ordinary packaging with medallion. Use them as tags and bows.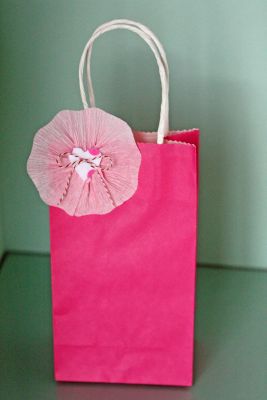 Medallion Card
Make a handmade card standout with a medallion focal point.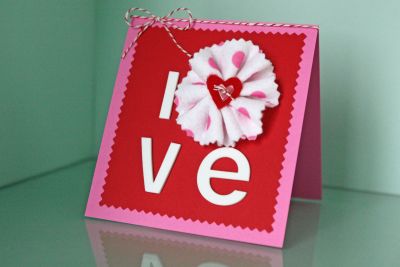 Medallion Home Decor
Display medallions in your home for a cool personalized look.
* Adhere a bunch of medallions to a wreath. Mix different materials for an attractive textured look.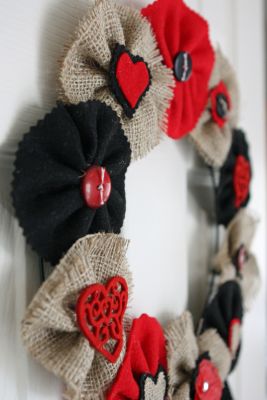 * String a bunch of medallions together to form a garland.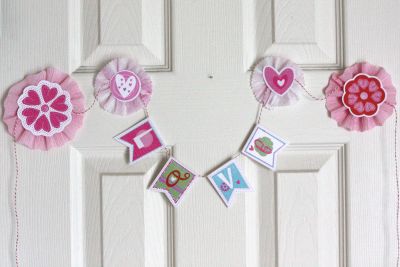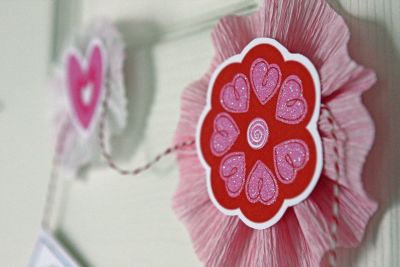 Medallion Gifts
Make any sweet treat a litter sweeter with a little medallion magic.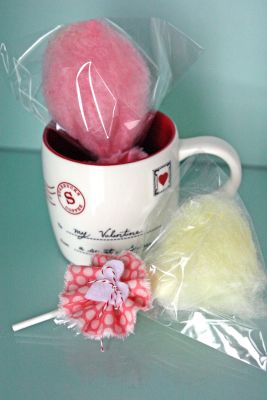 Medallion Scrapbooking
Use a medallion as an eye-catching accent on a scrapbook page. For a fun twist on the medallion, check out the handmade fair-ribbon scrapbook accents featured on the Creating Keepsakes blog and website.
Medallion Options in Scrapbooking
Medallions are making a big statement in the world of scrapbooking right now. Here are a couple of medallion options on the market:
The Mini Rosette Decorative Strip from Sizzix
With this die, you can cut and score strips of paper and fold them into medallions with ease.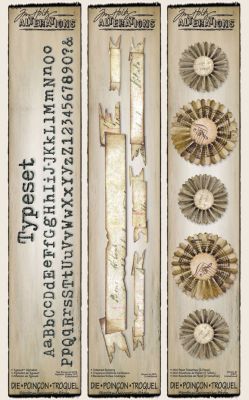 The Bravissimo Line from Making Memories
These pre-made medallions make giving impressive, "handmade" medallions a snap. Simply pick and choose your medallion combination, put it together and use it in one of the creative ways listed above. Bravo!

Studio Calico Notions
These cuties are made from sewing pattern paper and add just the right delicate detail to your projects.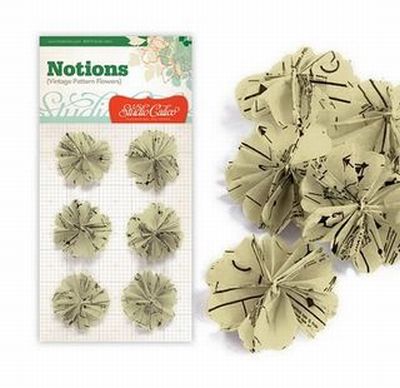 ---
For more crafting ideas, I invite you to visit my blog, meganhoeppner.blogspot.com