$5 Craft Challenge finalist Jaclyn Robinson uses wooden dowels to bring down the price for her shiny retro sunburst mirror.
---
Materials needed:
• Mirror

• Wooden dowels (usually sold in packs of 16 or 24)
• Small craft mirrors (usually sold in packs of 10 or 25)
• Paint and brush
• Glue gun
• Scrap piece of cardboard (optional)
Steps
1. Paint your wooden dowels your desired color, let dry
2. On the back side of the mirror find the center and mark it. This will help you place your dowels.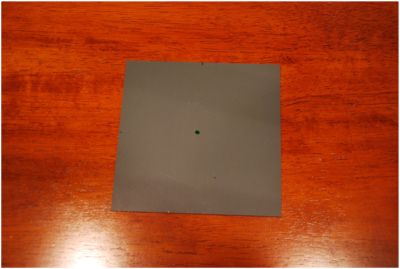 3. Hot glue the dry dowels one at a time to the back side of the mirror. Make sure to space them evenly.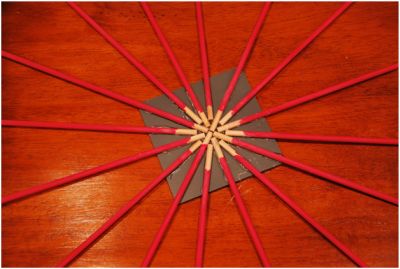 4. If you want to, glue scrap piece of cardboard to back side of mirror.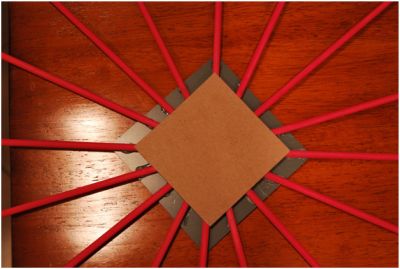 5. Turn mirror side up. Using the hot glue gun, glue the small craft mirrors to the dowels. You can place them in any pattern you wish.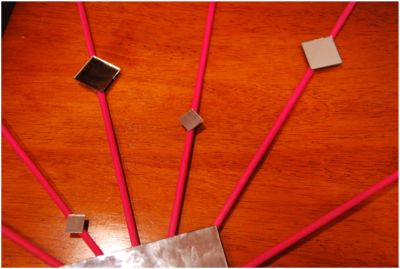 6. Attach hook on back so you can hang on the wall (I used the bracket from an old picture frame but anything you have will work). You're done! This mirror will be a stylish addition to any room.