Designer David Clyde shares five tips to domestic conflict resolution.
---
Often the most important relationships in our lives don't come without a little conflict, it is this constant give and take that define our relationship with the world around us. So why should this be any different with our living spaces? Our ability to positively influence our circumstances and environment provides us the power to improve the quality of our lives and personal wellbeing. If you and your home aren't getting along as well as you would like, here are few tips to help you work through some of these conflicts:
1.Break up the Fight

Separate furniture groupings that are not working well together. Remove large overbearing furniture pieces that dominate a space. Create smaller and more intimate seating arrangements within the larger space. Breaking your space up a little will give your room new life and an enhanced purpose.
2. Create Boundaries

Use rugs and floor coverings to define the space and the function of the room. Rugs allow you to combine different elements into well defined groupings. Think of these areas as rooms within rooms. Establishing boundaries will go a long way to pulling a room together more completely.
3. Start a Dialogue

Incorporate a variety of accessories and materials that speak to each other within a space. Let these elements speak the language of color, texture, shape and pattern. When all of your pieces have something to relate to, your room will gain a sense of harmony.
4. Lighten Up the Mood

Use your lighting for more than just light let it illuminate the things that you love. Don't rely on a single over head light source in a room to reveal the true intimacy a room has to offer. Incorporate additional lighting sources such as floor lamps, table lamps and desk lamps that can be turned on individually. Spread the lighting throughout the room to bring special attention to special areas. Carefully considered lighting creates a warm and inviting room.
5.Provide the Royal Treatment

The most often misunderstood and overlooked part of a room are the windows. Windows and how they are treated will affect almost every other aspect of a rooms appearance. By putting in curtains you can control everything from indoor temperature to personal well being. Window treatments are a great way to bring in additional color, texture, height and soften hard edges. Remember, windows will treat you only as well as you treat them.
I can't guarantee that these tips will improve all of the relationships within your home but they will go a long way to improving your relationship with your home.
---
David's design experience ranges from residential, to commercial interior design and space planning as well as custom furniture and interior architectural design. David's spaces are always fresh with something unexpected around every corner.
David's work has been featured on the Oprah Winfrey show, HGTV and in the "O" at Home magazine as well as local television.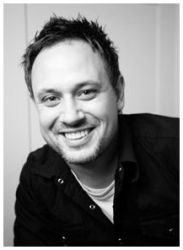 David is currently working as a designer with Ethan Allen in Sandy, Utah. You may see some of David's work and contact him through his website:

www.davidclydedesign.com
Phone: 801-232-5653

or visit him at:
Ethan Allen
10390 S. State Street
Sandy, Utah 84070