Mandy Douglass is a Graphic Designer who reveals her top reasons for trying digital photo books, and what to watch for when you give it a try.
---
I am a graphic designer, however I love traditional scrapbooking. I have found that there are many reasons why I choose sometimes to create a photo book.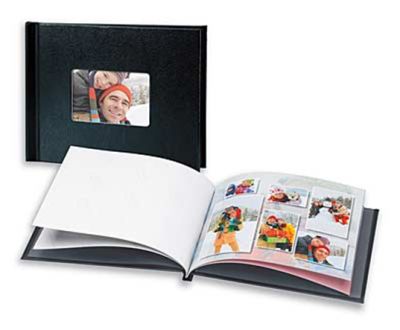 First is the size. After moving 4 times in 3 years, I can tell you that moving close to 20 scrapbooks that are 4″ thick has not been very fun. They are bulky, heavy, and hard to store. In fact, most of my scrapbooks are packed away in boxes because I don't have anywhere to store them. So when I now when I do a traditional scrapbook, it is for my son's first year, or an important event. My day-to-day events and yearly scrapbooks, and even fun gifts like a recipe books, I now do with the simple process of creating a photo book.
Next is price. As much as I love all of that wonderful scrapbook paper, and I use it daily, it can get pricy to buy. By the time you complete one scrapbook, you're looking at hundreds of dollars in scrapbooking supplies, not to mention photo processing. Because I love the creativity of traditional scrapbooking, I still create traditional scrapbooks special events.
Third, is time put into traditional scrapbooking. Often times I can spend over an hour on one layout spread using traditional scrapbooking supplies. However with a photo book, you can create it in half the time. There are often pre-made templates that can easily help you create a personalized photo book in no time. Then if you want to duplicate it, it is as easy as the touch of a button on your computer.
And last, creativity. I can't tell you how many people say to me … I would love to scrapbook, however I am not creative. The latest craze with Photo books and digital scrapbooking make it easy for those who need a little encouragement when creating a photo book. There are many pre-made templates that give you lots of help.
So how do you learn to do these photo books?
Where to start:
Did you know there are local companies that print photo books? I think when we think of creating a photo book, we think of your typical online companies like shutterfly, snapfish, or even your local Wal-Mart or Costco that offers photo book options. If you're intimidated with the internet and afraid to get started, there are a great local companies that give you the option of coming into their stores and sitting down at their computer and showing you how to do this. This will relieve your worries of how to get started. ProDigital photos in Pleasant Grove is one that I found that will sit down with you and show you how. Then when you're confident to do it on your own, you can either sit in their studio to do your photo book, or you can download the same free software at your house and do it in the comfort of your own home. Then rather than paying shipping, you can pick it up right at their store location!
If you're confident to learn on your own, or just want to just try it from your house, start by making a small little book. Many sites will offer free 8×8 photo books and great coupons. (Before to search online for them before you start) Don't start with a complicated book of your wedding photos, or an entire year of photos. Be sure to make it simple, so you can understand how to do one first. There are thousands of websites and companies that offer photo books these days. By making a free book, it will allow you to determine what tools you like to use, and how you want to customize your book.
When you're ready to start, choose a company that will best fit the needs of your personal photo book. I found a great website that does a comparison of their top 10 picks for online photo books, and that will compare everything from cover options, sizes, and even pricing. To look at these, go to www.toptenreviews.com and search for photo books.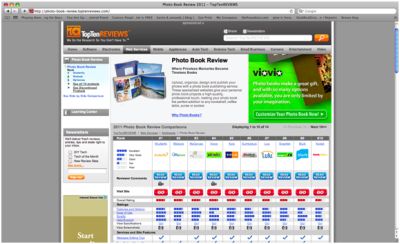 Next: Find the information for your photo book
You can make a photo book specific to a holiday, event, or even a history of what has happened this past year. I find the hardest part of creating a book is the preparation. That would include finding the pictures you want to use and coming up with journaling. Once those are decided, putting the information into a photo book is a snap!
For those of you who want to use your photo book as a recipe book, I found that Tastebook.com that will allow you to create your own customizable book that is bound, but easy to add additional pages as you find more recipes!

For all you bloggers, there is even a website called blurb.com that will allow you to import as they call it your blog into a photo book. You can take the information and pictures that you have already put on your blog and place it directly into a photo book.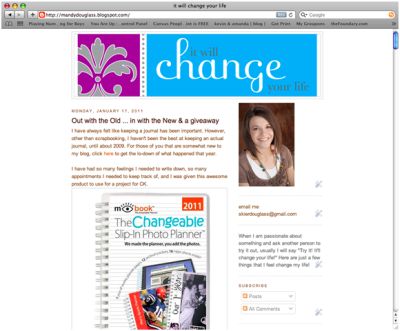 Last, there are so many programs that can allow you customize your photobook. One I have found is My Digital Studio from Stampin Up! This program you have to purchase, but it allows you so many creative tools to make incredibly cute books. They have pre-made templates, or templates you can customize. You can also save your creations as JPEGS and print them directly off your computer, have Stampin Up! Print them, or even upload the images to combine them with other photo books you are creating. It allows you much more creative freedom than your traditional photo book websites offer.
If you have never created a photo book, you don't know what you're missing. Start out 2011 with preserving your memories in a different way this year. Be sure to search for the best options for you. Be sure to visit my blog to see how I am incorporating photo books into my memory library, and more information about my top picks for photo books!
---
Mandy Douglass is not a stranger when it comes to crafting. Since she was a young girl, her nick-name was Martha! Graduating with a degree in Graphic Design, Mandy has used her education in design, teamed up with her years of crafting skills, as a professional in the Scrapbooking and Paper Crafting Industry. She has worked as a Scrapbook Product Designer, and a Contributing Editor for Creating Keepsakes magazine. Mandy also has a great love for cooking, sewing, the outdoors, and caring for her sweet husband and two boys. She is a native of Utah and currently lives in Highland. To learn more, visit: www.mandydouglass.blogspot.com