Studio 5's Brooke Walker found that out firsthand.
---
To read Ann Howell Burt's complete journal click HERE (http://www.archive.org/details/biographyofannho00valerich)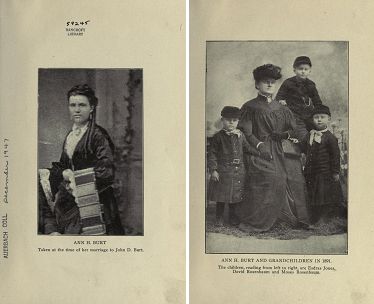 ---
Katie Shepherd is passionate about memory preservation. She began her career as a personal historian with the focus of helping others document their lives. As the owner of Meaningful Moments LLC, Katie believes that whether our stories are funny, silly, embarrassing or tragic, they create who we are and give us strength to move forward. She also believes that our stories hold the potential to change lives when shared and passed on. Katie is a wife, mother of 3, community worker and friend. To learn more visit: www.mymeaningfulmoments.com.
Or you can attend a workshop to learn home to write your own personal memoir. Classes will begin June 30 and will go for 4 sessions, $35 for all four sessions. A free Ethical Will class will kick off the series on June 16. All classes will be 5:30-6:30pm at the Bella Vida Condos in North Salt Lake. For more information and to register visit www.mymeaningfulmoments.com