Eric Adams, a professional photographer from Fotofly, shares his top secret for making focus the focus.
---
Eric is a fourth generation photographer who worked at Kiddie Kandids for 16 years. In fact his started Kiddie Kandids 35 years ago, before selling it five years ago. A couple years back, Eric started his own company Fotofly in Draper. It's based on a different kind of concept of picture taking, offering photos and the copyrights for a low price that you know up front.
Every month, Eric conducts photography workshops since he found that people really have a desire to learn how to take better pictures. To take better portraits, it's very important to first learn a little about how your camera works.
One of the most overlooked tools is the F-stop.
What is an F-Stop?
When you take a picture with any camera, there is a device that opens and closes that lets a finite amount of light into the camera.
The F-Stop is how much your camera shutter opens when you take a picture.
It's confusing because the bigger the number the smaller the opening.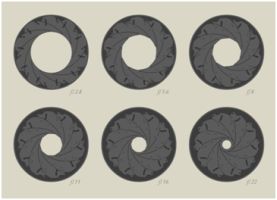 As the F-Stop number increases, the opening gets smaller.
The F-Stop controls two main elements of any photograph you create:
First, it controls the amount of light that enters into the camera.

Second, it has an effect on how blurry the background will be. The bigger the opening, the blurrier the background.
Today, we are going to focus on how blurry backgrounds appear in pictures.
Why is it important to understand F-Stop?
If you are wanting to create a cool looking portrait where the person really stands out in a picture because they are sharp and the background is blurry, then you want to know how to get the F-Stop as low as possible.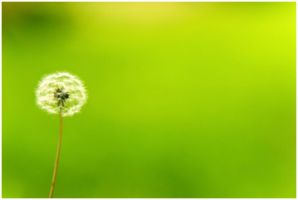 If you are wanting a lot of things in focus, like a big family group picture, you want a high F-Stop so the people in the back row aren't blurry.
How do I do it with my camera?
The easiest way to set the aperture and begin taking pictures is to set your camera to Av mode. What Av stands for is Aperture Priority. Aperture is another word for F-Stop. With Av, you're basically telling the camera that you want to set the F-Stop and that F-Stop is 'locked in' – and the camera will make other adjustments automatically to keep the F-Stop at that number.
When I am outdoors taking portraits and the light is changing and I don't want to be constantly messing with my camera, I just set my camera to Av, set the F-Stop as low as it will go so the background is blurry and the portraits better.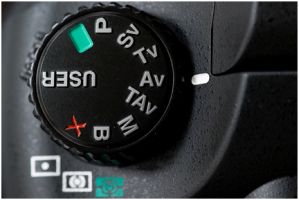 FotoFly Studio
We are a new studio in Draper.
You pay $79 to get a CD with all of your images WITH the copyright release. Most studios will charge you hundreds of dollars for a CD!
You can print anywhere – but we recommend that you print with us and we only charge you $4 per sheet. Most studios will give you a free sitting but then you pay $40 for an 8×10!
There are absolutely no hidden fees. Most studios will charge you for children, number of people in the picture, clothes changes, etc.
We have allotted enough time between sessions to NOT be rushed. We are only by appointment. For this price, studios will try to pack customers through and spend 15 minutes per session. We schedule our appointments 1 hour apart.
The photography looks very expensive. We only have real photographers working for us. Everything about your session will be custom and unique.
You can call or go to our website to schedule an appointment.
---
For more information, you can contact Eric at Fotofly online, fotofly.com .