Studio 5 Contributor, JoLynne Taylor shares an easy, inexpensive recipe for marshmallow fondant.
---
MARSHMALLOW FONDANT RECIPE
Ingredients:
• 1 package (16 oz.) white mini marshmallows (use a good quality brand)

• 2-5 T. water

• 2 lbs.(about 8 cups) sifted confectioners' sugar

• 1/2 c. solid vegetable shortening
Makes: About 2 pounds marshmallow fondant.
Instructions
To make marshmallow fondant, place marshmallows and 2 tablespoons of water in a microwave-safe bowl. Microwave 30 seconds on high; stir until mixed well. Continue microwaving 30 seconds more; stir again. Continue until melted (about 2 1/2 minutes).
Place 3/4 of the confectioners' sugar on top of the melted marshmallow mixture. Fold sugar into marshmallow mixture. Flavoring can be added at this point if desired. Place solid vegetable shortening in easily accessed bowl so you can reach into it with fingers as you are working. Grease hands and counter GENEROUSLY; turn marshmallow mixture onto counter. Start kneading like you would dough. Continue kneading, adding additional confectioners' sugar and re-greasing hands and counter so the fondant doesn't stick. If the marshmallow fondant is tearing easily, it is too dry; add water (about 1/2 tablespoon at a time) kneading until fondant forms a firm, smooth elastic ball that will stretch without tearing, about 8 minutes.
It's best to allow Marshmallow Fondant to sit, double-wrapped, overnight. Prepare the fondant for storing by coating with a thin layer of solid vegetable shortening, wrap in plastic wrap and then place in re-sealable bag. Squeeze out as much air as possible. Marshmallow Fondant will keep well in refrigerator for several weeks.
When not working with fondant, make sure to keep it covered with plastic wrap or in a bag to prevent it from drying out. When ready to use, knead fondant until smooth. Roll out fondant 1/8 in. thick.
To color fondant: If you need to tint the entire batch of fondant, add a little icing color to the melted marshmallow mixture before adding confectioners' sugar. For smaller amounts of tinted fondant, add icing color to portions of fondant as needed.
source: www.wilton.com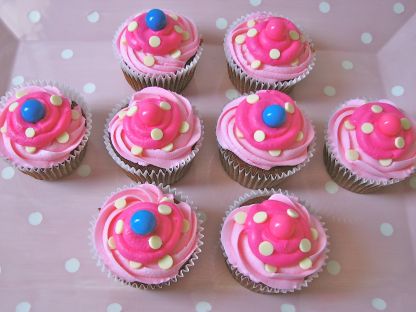 Additional Tips:
*Use Wilton concentrated gel food coloring to color your fondant. This specific formula helps you achieve the exact shade you want without watering down your icing or fondant. *red and black fondant is difficult to make because of the large amount of food color you have to add in order to get a "true" red or black.
If you need a large amount of these colors I would suggest buying premade fondant in these colors specifically.
*When coloring your fondant use a toothpick to poke small amounts of coloring into your fondant. Knead and add more coloring until you achieve the desired color.
* When molding figures or shapes out of fondant use a small amount of water to attach one piece of fondant to another. You can also use toothpicks for more stability when attaching larger pieces of fondant together (example: when attaching a head to a body).
* Dust your counter top with powdered sugar when rolling out your fondant to avoid sticking. Cookie cutters of various sizes can be used to cut out fondant.
* You can make fondant figures and shapes days ahead of baking your cupcakes or cakes. They can be stored at room temperature and don't need to be placed in a container. Once your cupcakes or cake is frosted simply arrange the fondant figures or cut-outs on top.
*If you don't want to make your own fondant you can buy pre-made fondant at
Michael's or Wal-mart.
---
Find more information go to JoLynne Taylor's cupcake blog at http://frostedhappycupcakes.blogspot.com