Sara Wells, from the blog Our Best Bites, shares her tips on how to put together a hot chocolate bar.
---
Pour it: This is your base. I like to have a hot chocolate, a white chocolate and plain milk. Always whole milk! Since you're going to have lots of sweet things to add to your drink, I strongly recommend you take the time to make your own hot chocolate (as opposed to using a pre-made mix). That way you can control the sugar and keep it low so it's not overly sweet with the add-ins.
Flavor it: Think of things you can both stir in and melt in. Extracts and oils work great but keep a tiny spoon or dropper so people don't add too much. You can find a large assortment of flavored syrups in the coffee isle of the grocery store. Also there are fantastic coffee creamers available during the holidays in all sorts of great flavors like gingerbread, peppermint, hazelnut, french vanilla, etc. In addition to the normal flavors think of solid chocolate, peanut butter, nutella, etc. Search through your pantry and fridge and be creative!
Top it: Whip your own cream and you can add flavors and or colors. Try cocoa powder for a chocolate whipped cream, or peppermint extract and pink food coloring for a candy cane twist. Use spices, shavings, crushed candy or candy bars to add an extra touch. Ice cream syrups like caramel and chocolate, or berry toppings are easy and show-stopping!
Stir it: With all of these add-ins you'll need something to stir with! Try dipping spoons in caramel or chocolate and rolling in crushed candycanes or toffee and then let them harden. Or use candy canes or cinnamon sticks for extra flavor.
One of my best tips is to use espresso sized cups. You can buy them at reasonable prices, (my set was under $10!) so people can try a few different flavors and enjoy the richness of a small serving.
Try using those tips to come up with some special flavor combinations. Set up each one at a "station" so people can try the add-ins themselves and sample each one. Here are some of my favorite creations.
I put them together with normal ingredients you can find in your own cupboards and at the grocery store. Add all flavors and add-ins to taste.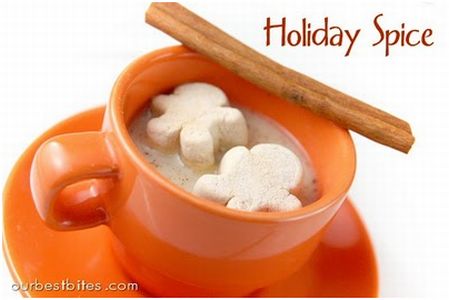 Holiday Spice: White hot chocolate, pumpkin pie spice,
gingerbread marshmallows, cinnamon sprinkle. Optional: cinnamon oil or cinnamon syrup.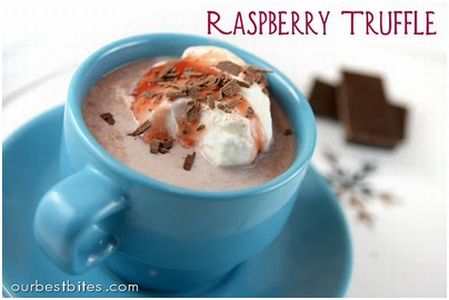 Raspberry Truffle: A couple chunks of dark chocolate on the bottom of the mug, hot chocolate or white hot chocolate, raspberry syrup or oil, whipped cream, raspberry drizzle, chocolate sprinkles. For the raspberry drizzle either puree fresh raspberries or mix a little raspberry jam with warm water until smooth.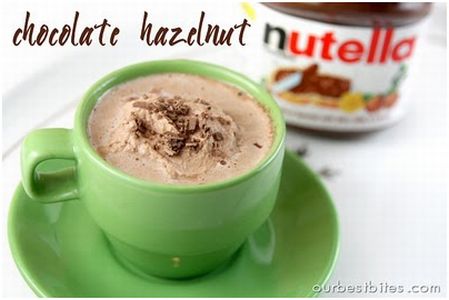 Chocolate Hazelnut: Hot whole milk, nutella, chocolate whipped cream, chocolate shavings.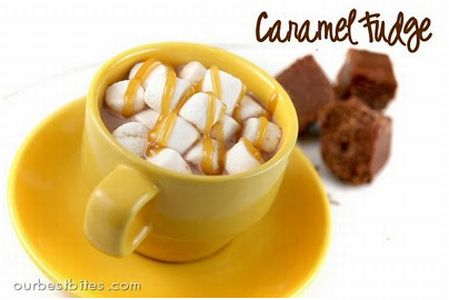 Caramel Fudge: A chunk of fudge on the bottom of the mug, hot chocolate, caramel syrup, marshmallows, caramel sauce drizzle.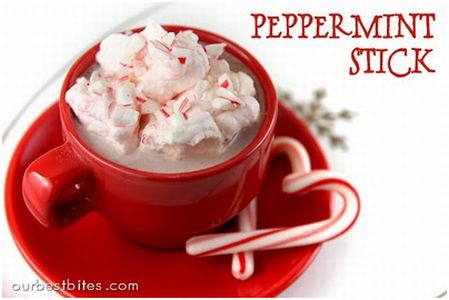 Peppermint Stick: White or Chocolate hot chocolate, peppermint oil, extract, or syrup, pink peppermint whipped cream, crushed candy canes.
Related Recipes

Hot Chocolate: I love Hershey's classic recipe. Use whole milk and decrease the sugar just a bit to allow for add-ins.
White Hot Chocolate: Melt 1 C white chocolate chips with 6 C whole milk and 1 tsp vanilla.
Chocolate Whipped Cream: add in a few tablespoons of unsweetened cocoa powder
Peppermint whipped cream: add in peppermint extract to taste and pink food coloring
Fudge: Here's an easy recipe that has all of the ingredients of a good hot chocolate (just skip the nuts!) Or for a less sweet option, just make super thick ganache. Try this recipe and cut the cream down to about 1/4 cup. You can make it with dark, bittersweet, semi sweet or milk chocolate. Place in a small dish in the fridge to harden and then cut into cubes.
Marshmallows: Make your own and flavor with any extract your heart desires!
---
For more great food ideas, visit www.ourbestbites.com