Dr. Steve Jepson breaks down the popular product Latisse.
---
Last year, Latissewas released into the cosmetic market place as the only FDA-approved drug for growing longer eyelashes. And it has become very popular – over 1 million users nationwide already. In fact, it's the fourth most popular non-surgical cosmetic product in the country (Botox is #1 and the dermal fillers Juvederm and Restylane are #2 and #3 respectively). But, because it is a prescription drug, several states in the country require that it be purchased only through a pharmacy, after obtaining a doctor's prescription (thus requiring a doctor's appointment). Utah has been one those states, and consequently, getting Latisse in Utah has been a bit of a hassle. But as of last week, because ofLatisse'sstellar safety record, the law was changed. NowUtahn's are allowed to purchase Latisse directly from a doctor's office (no appointment required). Because Latisse is now easier to obtain, I want to review how it works, and talk about what we have learned since it's been on the market.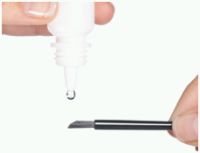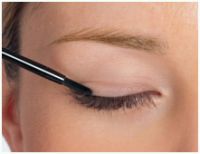 Latisse comes in a liquid form and is applied with a small brush to the base of each eyelash every day. It takes a few weeks to notice the effect, but ultimately daily use of Latisse results in longer, thicker, fuller lashes. Ongoing improvement can be seen up to 16 weeks. Once my patients achieve their desired effect, many cut back their use to every other day. If you stop using Latisse, your eyelashes ultimately return to their baseline. In studies done with Latisse , every single person saw improvement in their eyelashes. And I know that all of my patients using Latisse have been very pleased. Some have even started trimming their lashes! And eyelash extensions are become a thing of the past.

BEFORE



AFTER
Since Latisse has been on the market, we have seen very few side effects. When side effects do occur, it usually happens from consistently misplacing the product into the eye rather than at the base of the lashes. In that case, temporary eye redness and irritation can occur. Initially there was concern about darkening of iris color or skin color surrounding the eye, but such problems have been extremely rare. In my practice, I am not aware of anyone having any bothersomeside effects.
Even though it's a prescription drug, Latisse is not covered by any insurance. The average price for Latisse is $110. It is currently on sale at our office for $99. Most people are finding that their bottle lasts about two months.
Allergan, the company that makes Botox, Juvederm, and Latisse , is currently offering a rebate program involving all three products at select doctor's offices including ours. Through the end of the year, you can get Latisse for free with your Botox or Juvederm injections. Call my office or visit my website for full details on how this rebate program works.
---
Steven Jepson MD
154 Myrtle Ave #102 (just off I-15 in Murray)
(801) 281-0022

www.UDMPC.com
***2010 Best of State Winner: Cosmetic/MedSpa Category