Studio 5 Contributor and Clinical Psychologist Dr. Liz Hale shares advice on how to take retirement in your own hands, and inspire others to do the same.
---
Retirement isn't for the tired and all-worn-out. Todays' definition of retirement is all about renewal! Take retirement in your own hands and inspire others to do the same. Retirement is not about looking back with regret or resentment; it's all about looking forward with a resurgence of energy and excitement.
1) REFOCUS:
What is good about this time of your life? Whatever we focus on we create more of. So, does retirement mark "the end" or is it "the beginning" for you? Discover what's important to you and pursue it to the fullest. Is it visiting grandchildren? Than find a way to make it happen!
2) REVIVE:
Revive some of those tucked away passions you didn't have time for before. Consider taking a continuing education class in photography, a second language, sewing, painting, computers, or in any other area you want to know more about or in a particular hobby that brings you joy. Don't ignore reviving your looks now that your daily demands have taken on a new existence. Let your fashion sense shine now that there are no company dress standards to follow. Have a little fun "casualizing" your wardrobe with some fun, statement pieces. Age is truly an attitude. Set out to inspire others. (Aim to be youthful and vibrant at every age!)
3) REINVENT:
In today's economic time, not all of us will be retiring in great economic comfort. There are many, actually, who will be reinventing themselves for another job market, one that is looking for a mature, experienced worker. This can also be a time for renewal and restoring some excitement. Perhaps you've always wanted to travel more but couldn't afford it. Pursue a second career in the airlines where travel perks come with numerous positions, from travel agent to baggage handler for the physically strong.
4) REPRIORITZE:
Make healthy living a new or renewed priority in retirement; good health is paramount to one's success in enjoying retirement. Make preventative medicine your top goal; don't wait for something to go south! Reconsider possibilities for improving your overall health that you formerly discounted due to time constraints, such as, swimming, walking, weight training, tap dancing, yoga, or even palates!
5) REJOICE:
Rejoice in what is! Instead of regrets consider lessons learned. ! Sadly, some retirements are forced retirements – we often don't exit as we dreamed. We get the boot…not the watch, you could say! Nothing in life is ever wasted; celebrate the contributions you made to your former company even if your boss didn't Count your blessings. Retire the resentment and resistance to moving forward. Find a way to share what you've learned; go make a difference and don't look back with regrets, only fond remembrance!
---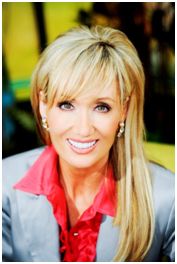 A former radio host of Bonneville's "Dr. Liz Hale Show," Dr. Liz has become a household name to many. As Studio 5's resident shrink, she discusses a wide variety of hot-topics ranging from sex to stress. (Sometimes all in the same segment!)
Dr. Liz is a transplant from Seattle, Washington, although "a few" years ago was a college co-ed cheering for the Utah State Aggies. While USU football hasn't changed through the years, she remains a loyal fan.
Dr. Liz, a Licensed Clinical Psychologist, has been in private practice for 12 years specializing in marriage and family relations. She currently serves as a board member on the Utah Commission on Marriage and is a popular speaker at their annual conference.
Her greatest joy in life comes from being with her own family and working with other families along the Wasatch Front at her downtown SLC practice.