Toni Druce with Total Trans4m shares how a natural product may be key in helping to keep holiday pounds from adding up.
---
Let's face it, it's hard to keep up healthful habits this time of year. During the holiday season, experts say that many factors combine to increase the urge to overeat. The holidays create food-focused celebrations with family and friends, create stress, can leave people feeling sluggish and sleep-deprived…all can lead to overeating
Toni Druce had gone through the holiday weight gain for most of her life. Until she found TotalTrans4m, a rapid weight loss solution that will increase your energy and won't leave you hungry. Just what you need during the holidays and the New Year to come! It's the first weight loss product that finally helped her succeed in weight loss and keeping it off. Toni lost over 45 pounds in just 12 weeks, and has kept the weight off for three years. With TotalTran4m, she will continue to keep it off this holiday season – because she won't be hungry and won't overeat.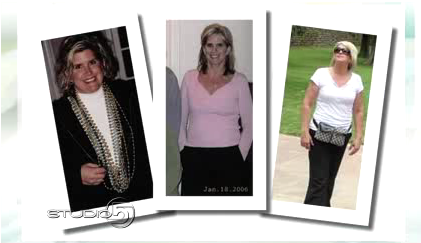 TotalTrans4m is a natural dietary supplement made with a natural herb, an appetite suppressant and a carb blocker. When TotalTrans4m is added to an active lifestyle, the supplement works because it:
• Increases energy without feeling wound up. You don't experience problems falling asleep like you do with other products.

• After taking the supplement, you aren't hungry because it is a natural appetite suppressant. It's also known to help with bloating.

• Your immune system will have a boost because of the detox. This also helps your body to fend off colds, viral and respiratory infections.

• It can help reduce cholesterol lower risk for heart disease.
Find out more about Total Trans4m.
---
Call (888) 315-3779 or go to www.totaltrans4m.com. And don't wait! Total Trans4m has an exciting offer for Studio 5 viewers. The first 20 callers to call and leave their name and number can place their first order for $49.95. Regular price is $79.95. You must leave a message with your name and number, because you will get a call back quickly. They will be happy to speak to you and answer any questions