With 31% of the total votes, Logan Cleveland and Christa Simmons are the winning couple in the Studio 5/LatterDay Bride Ultimate Wedding Giveaway.
___________________________________________
Logan and Christa are hurting in an area most young couples can relate to: money. But they are working their fingers to the bone just to afford a few wedding basics…including an engagement ring! Christa has watched four of her nine siblings get married in the last four years – and would love a wedding of her very own. And now that dream will become a reality! Their hard-working attitude won your vote!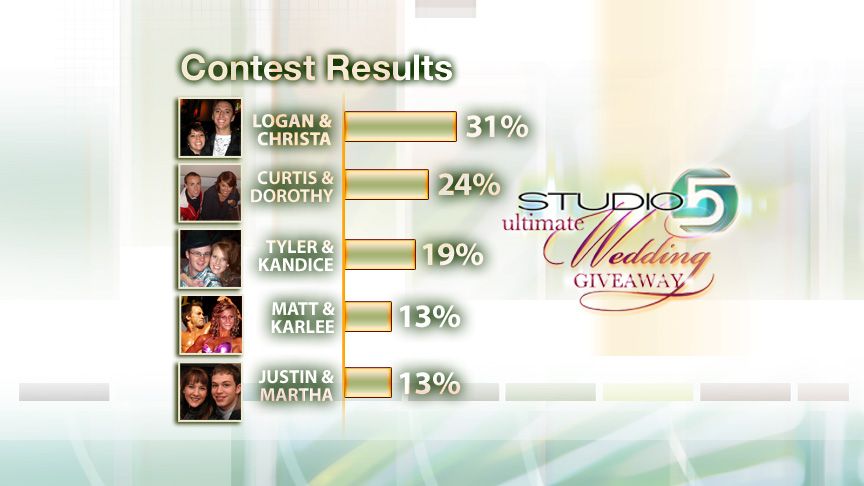 Studio 5 will be part of the entire planning process – stay tuned for more updates on this ultimate story!