$5 Dollar Craft Finalist Megan Pyrah explains how to turn an old sweater into something fresh and fancy!
---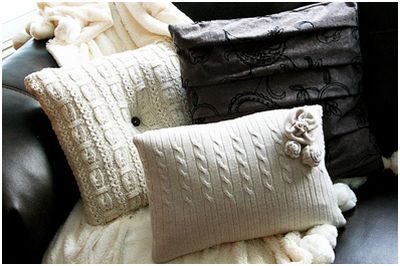 Materials:
Sweater – one from your closet or thrifted
Pillow form
Measuring tape
Scissors
Needle/thread
Sewing machine
Straight pins
Embellishments (like buttons) – optional
Step 1: Wash and dry your sweater. I picked up two from a thrift store in the same color but different thicknesses and textures. Turn the sweater inside out.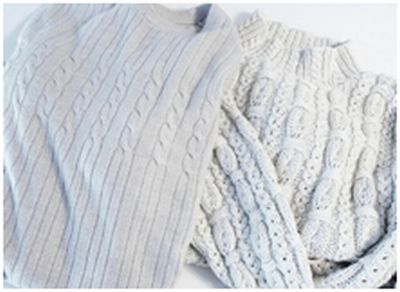 Step 2: Place your pillow form onto your sweater lining up one edge of the form with a side of the sweater if possible. This makes 1 less seam for your to sew!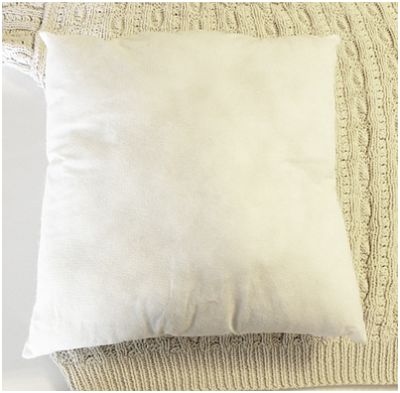 Step 3: Measure around the pillow leaving a margin to sew. Mark and cut the sweater. Sew the two pieces together leaving a space to slip the pillow form in. Cut away the excess sweater (save for other projects!) and turn right side out.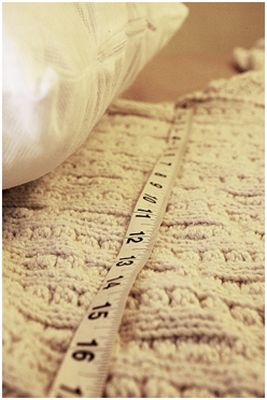 Step 4: Slip the pillow form in and hand stitch the opening closed.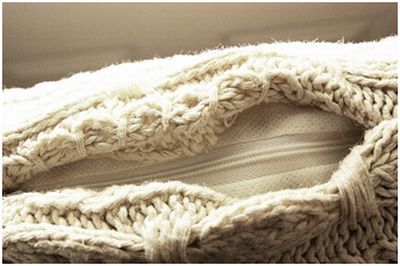 Embellish if desired. I added a button to the center and back pulling the center together.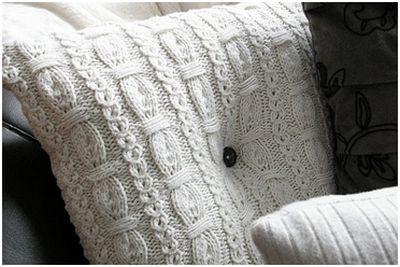 Pillow #2 Sweater rosettes
With my 2nd sweater I added different embellishments: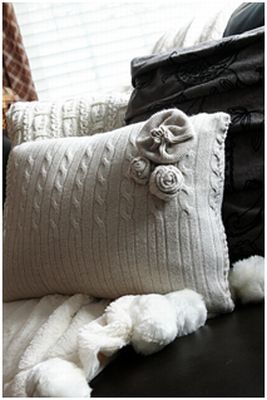 Step 1: I cut the cuff off of one sleeve and sewed a basting stitch all the way around one end.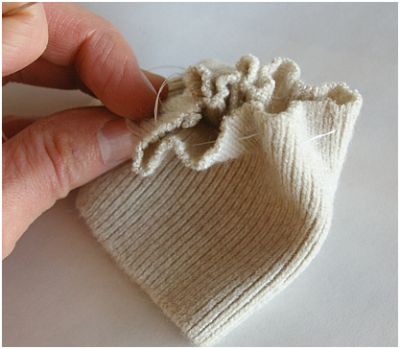 Then I pulled it tight and knotted it off.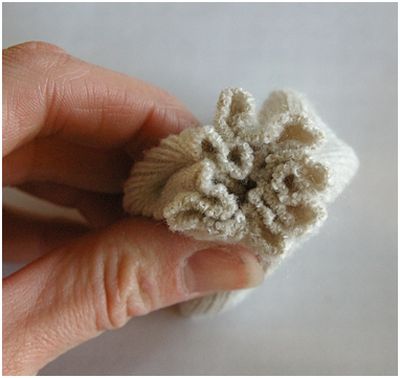 Repeat on the opposite end.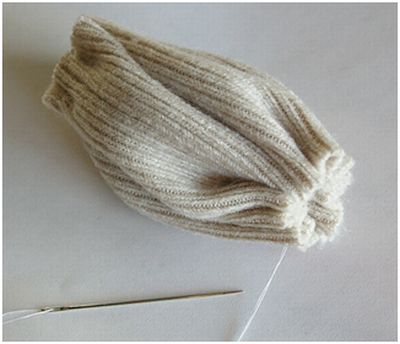 Step 2: Holding one end, "smoosh" the shape down to create a round looking flower. Stitch the two layers together with a few small stitches.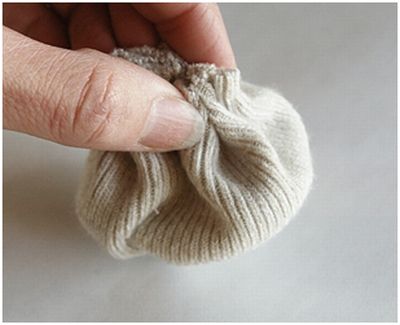 Place onto the pillow top and stitch into place.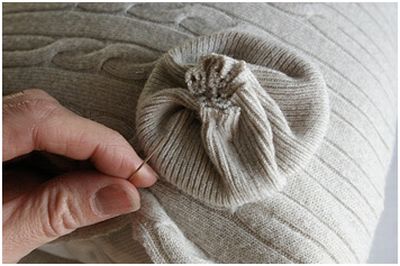 Then I added rosettes by taking a couple of different strips and rolling them.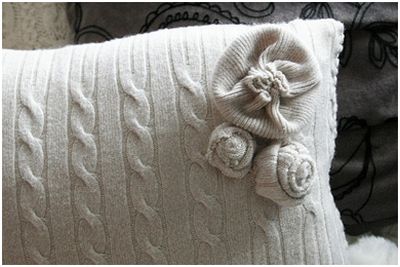 ---
That's IT! Pillows that are cozy, soft, original, and best of all… $5 Dollars or less!