Cheyenne Herland from Ogden Nature Center shows us fun, inexpensive, and easy ways to create aromatherapy gifts this holiday season.

---
Why make your own bath products?

Homemade bath products use environmentally-friendly ingredients that have health benefits for you, too! They make great gifts. It's fun & easy! It's much less expensive than buying them. Make as much or as little as you want. The greater the quantity, the lower the price of your products! Quality control: As within, so without!
What you will need to get started:

Tools: Large mixing bowls, mixing spoons, measuring cups, liquid measuring cups w/ pour spouts, molds, small squirt bottle, mortar and pestle or mixer/blender/coffee grinder (optional), packaging and containers for finished products.
Ingredients for these recipes: Sea salt, Epsom salts, baking soda, citric acid, witch hazel (or water), light olive oil (or other FOOD GRADE "carrier" oils such as sweet almond or grapeseed), essential oils (E.O), Dr. Bronner's castile soap, brown sugar, almonds, rolled oats, aloe vera gel, honey, lemon juice.
Massage Oil

• 5-10 drops essential oil per oz. of carrier oil
If making large quantities, store in glass containers. Refrigerate for longer shelf life to avoid rancidity. Remove from refrigerator 2 hours prior to using.
Carrier Oils

The carrier oil is the main ingredient in massage oil, to which you add the E.O. There are many options suitable for massage oil, all with moisturizing qualities and other health benefits: Olive, Grapeseed, Apricot Kernel, Avocado, Hazelnut, Macadamia Nut. Sweet Almond is best for heavy massage for feet, Sunflower Nut is best for bath oils and Jojoba is best for creams and lotions.
Bath Salts
• 1 Cup Sea Salt (preferably Dead Sea Salt)

• 1 Cup Epsom Salt

• 1 Cup Baking Soda

• Add 15 – 30 drops E.O. of your preference

• Ground or whole dried herbs
Options: Use only one kind of salt and/or eliminate baking soda.
Use ¼ – ½ cup salts in each bath. If using whole herbs, wrap in washcloth to make a giant tea bag "satchel."
Essential Oil Basics
• Don't put directly on skin "neat"/ uncut. Always mix with a carrier oil first.

• Research the oils you want to use to learn healing properties, aromatherapy benefits and risks (some oils burn and a few have other risks).

• DO NOT INGEST! Many Essential Oils will cause sickness or death when taken internally.

• STORE YOUR OILS AND THE PRODUCTS CONTAINING OILS AWAY FROM THE REACH OF CHILDREN.

• More does not equal better!!!

• Buy the best quality oils you can afford.
HAPPY BATHING!
---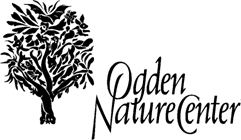 For more information on any of their products or for other aromatherapy gift ideas, Ogden Nature Center is located at 966 W 12th St, Ogden, UT, 84404. Call them at (801) 621-7595 or visit:
http://www.ogdennaturecenter.org

Annual Open House at the Ogden Nature Center

Saturday, December 5 from 9 a.m. to 4 p.m.

Free admission for everyone
A fun, free day that celebrates the winter season and offers great shopping in The Nest Gift Shop. Holiday items for sale, free gift wrapping, delicious treats, live music, crafts, a silent auction and more!