Studio 5 contributor Megan Hoeppner shows how to use recycled book pages, or old sheet music to make your own. Plus, take inspiration from a Studio 5 bonus idea: the paper cone pom!
---
Rolled paper cones are easy to make and fun to design with. Here are a few ideas that will get your creativity on a roll!
Make a Basic Cone
To create paper cones, you want to cut your paper into squares. For the following projects, all of the large cones were created from 6″ x 6″ squares, and the small cones were created from 3″ x 3″ squares. These projects were created from different types of paper, including recycled dictionary paper, recycled sheet music, and patterned paper.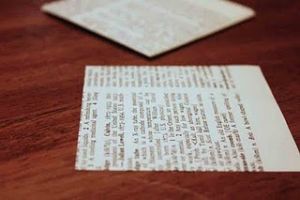 Holding the paper in a diamond shape, bring the two sides in to a point to create a cone shape, and glue the cone in place with some liquid adhesive (hot glue works well).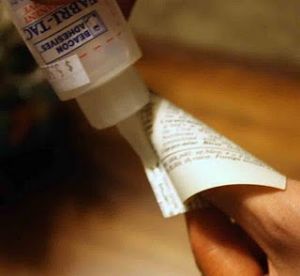 Create enough cones to make your project. (Project ideas are below.)
Rolled Cone Project Ideas
1. Roll and color dictionary paper to create a cone wreath.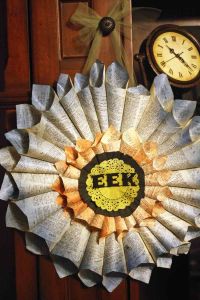 Glue your cones together to form the wreath shape.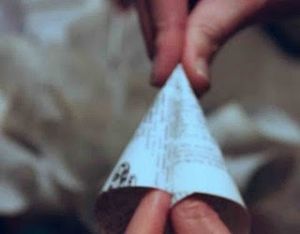 To color the paper and the doily in the center of your wreath, use spray ink.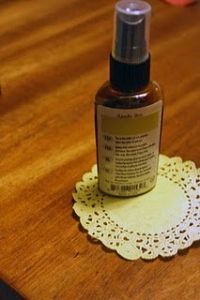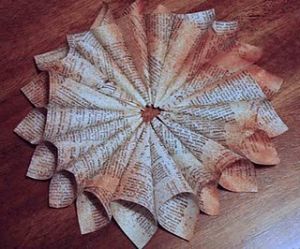 Give your wreath stability by adhering a scrap of cardboard to the back.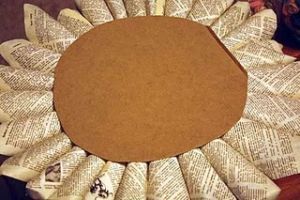 For a fun variation, try using music paper combined with scrapbooking paper to create your wreath.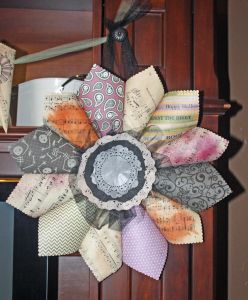 2. Decorate for any occasion with cone pom poms!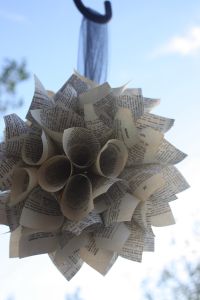 To create your pom, start by poking holes in a Styrofoam ball. You'll want your holes fairly close together to completely fill in the pom with your paper cones.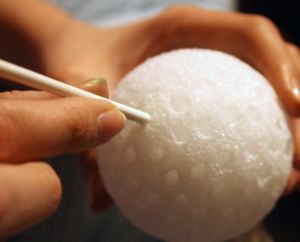 Add hot glue to the holes,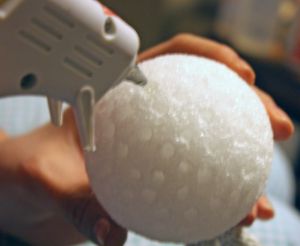 And insert your cones.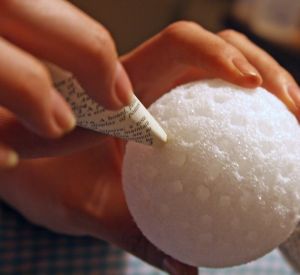 3. Decorate a mirror with rolled dictionary paper. Note: I ran the paper through a paper crimper before creating my cones on this project to give the cones extra texture and a corrugated look.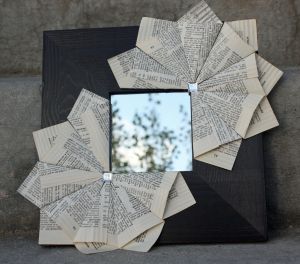 4. Decorate with a cone banner. Simply create several cones, adhere a sentiment (this banner says "Happy Fall," and string the cones on trim (I used tulle).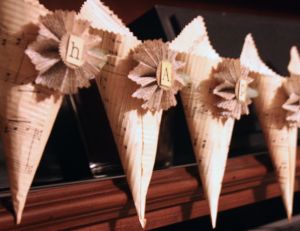 Before stringing my banner, I used spray ink to give my music paper a little shimmer.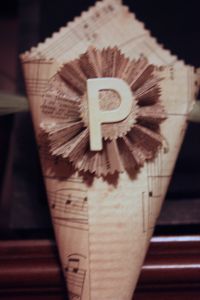 String your banner up for a happy (and affordable) home addition!
---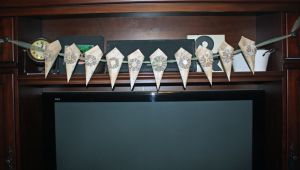 ---
For more paper crafting ideas, please visit Megan's blog: meganhoeppner.blogspot.com and www.creatingkeepsakes.com.