Studio 5 Contributor and Professional Photographer Laci Davis shares Christmas card ideas and inspiration.
---
Need a little inspiration for your Christmas cards this year? A few fun sayings, paired with brand new product makes for a stand-out holiday greeting, friends and family will love.
"We witch you a Merry Christmas and a Happy New Year!"
You don't always need to select a seasonal photo – or a "taken-just-for-the-card" shot. Pull your favorite picture from the past year and work around that. In this case, a traditional Halloween costumes carries into the Christmas season in a clever way! Go graphic with a bold black and white striped pattern, paired with bright, happy text – a fun and modern look for a fun and modern family!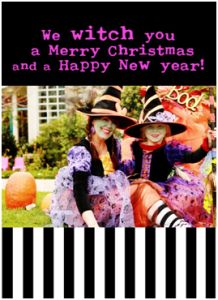 Merry Christmas! Here's your "cardigan."
With cardigans being so hot right now, gather up one for every member in your family and send out that card-again!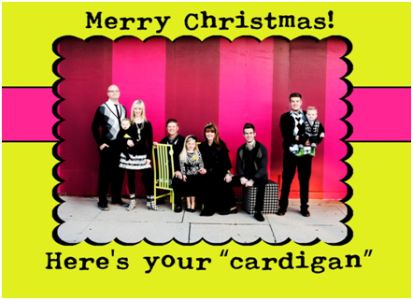 "I'm getting nothin' for Christmas!"
Kids don't always cooperate for photos (understatement!). It's OK. Embrace all moments with your children, because that is real life!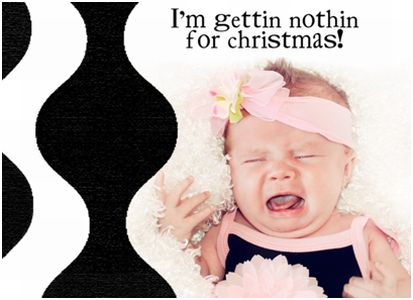 "These are a few of my favorite things…"
Though not a "holiday-specific" song, the classic tune "Favorite Things" from the movie The Sounds of Music just feels like Christmas! Use that line to play up and celebrate your own favorite things, from the past year. It could be a simple snapshot of your cute kids, or even a picture of your family's favorite objects.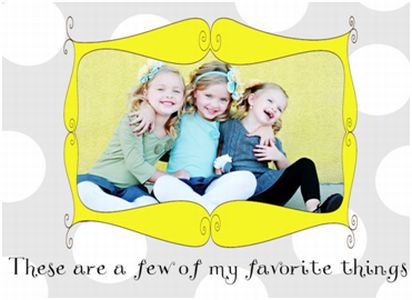 "There's snow place like home for the holidays!"
I love snow day photos! Have a fun day playing in the snow and you will for sure capture some darling moments!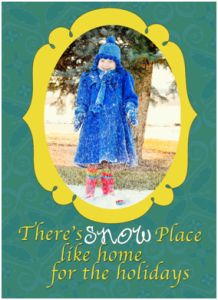 Trend Alert: Shape Cards
These fun, new cards are printed on premium press papers and die-cut into five stylish shapes. Everyone will "oooh" and "ahhhh" over these cards! Available through some photographers or at 3amdesign.blogspot.com.
---
Laci Davis is a local photographer who loves capturing you, being you! To view more of her work, or to schedule an appointment, visit www.lacidavisphotography.com. You can e-mail Laci at lacijilldavis@gmail.com.