Melanie Gardner with "The Frosted Gardner" rolls out the list.
---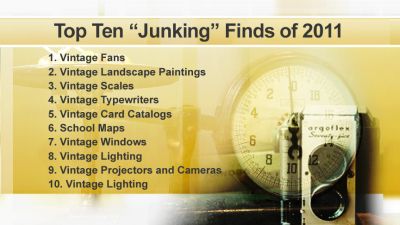 Have you ever gone treasuring hunting? By definition a treasure is something of value that is found and something that you take possession of for yourself. Well, the latest craze is looking through thrift and junk stores for your perfect treasure.Currently there are events being held that take "junking" to a new level. Booths are set up to display old weathered chipping painted items along with industrial metal and rusty wired vintage goods.
So exactly what are the hot items you should be watching for as you shop multi-family yard sales and thrift stores. And furthermore, once you find it what you should do with it!
1. Vintage Fans.
When searching for a vintage fan pay attention to the colors, shape of the blades, and design of the cage. I prefer the clover blades with the open cage. This particular vintage item works well displayed on shelves, desks and dressers, oron an old file cabinet.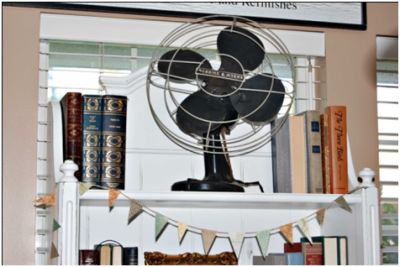 2. Vintage Landscape Paintings
Yes indeed, your grandmother's old paintings are back! I watch for colors, size, and frame style when scoping these out. If I like the painting I can always adjust the frame. The painting below is not changing a bit. The frame is to die for and the painting is gorgeous. These paintings work well grouped as a collage over a couch, hanging over a bed, or above an entry or greeting table. If you are one who does not like putting holes in walls to hang items – these look great leaning against the wall on a dresser.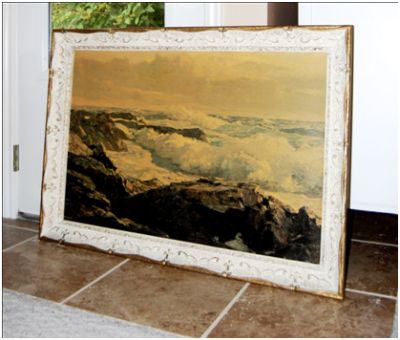 3. Vintage Scales
There is a huge variety of vintage scales out there ranging from several different sizes and colors. My particular scale came from a friend in Maryland who picked it up at an estate sale. It is rusty and a bit bent up but I think that adds the character so I have left it as is. Many of these old scales clean up nicely and work well as kitchen décor, placed in a hutch, or on a vintage dresser.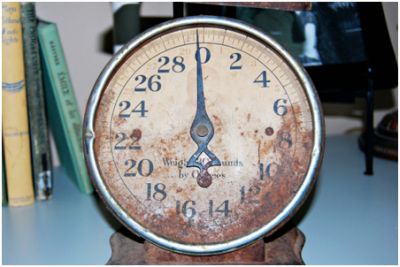 4. Vintage Typewriters
I watch for lightweight vintage typewriters at the get go! We have an old typewriter that I cannot pick up because it is too heavy to handle. It has an extra wide paper feed that adds to the weight. The Remington Rand shown below is super light weight and easy to transport. This one is a simple model and yet you cannot help but touch the keys to see if the letter will kick up. These are displayed perfectly on an old desk or on a buffet surrounded by industrial tool boxes.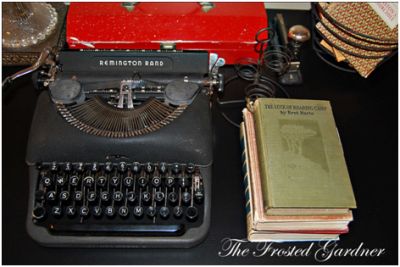 5. Vintage Card Catalogs
These old library card catalogs are a super hot item right now. We recently refinished one for Brooke and I have had a lot of feedback as to where someone could pick one up. These are so handy for you crafters out there who can put it to good use staying organized! It also works great in a home office next to a desk.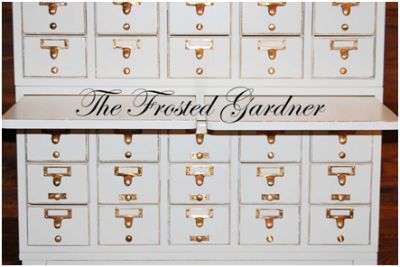 6. School Maps
Looking for old drop down school maps can certainly send you on a treasure hunt and at the same time you will become great friends with your local schools. These maps come in so many varieties as it relates to size, type of map, and geographical location. These work very well in a child's room hanging above a dresser or a bed. And an added bonus – it will peak your child's interest in all of the aspects of their newest wall art. These dropdown maps can compliment any home office as well as craft room or family room.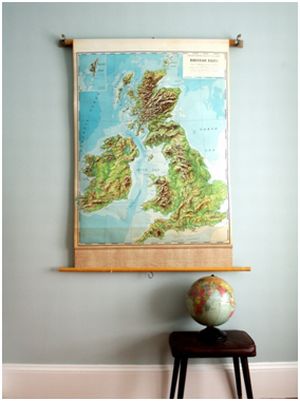 Photo courtesy of Ethan Ollie Etsy Shop
7. Vintage Windows
Old,chippy painted window are a great find and can be repurposed in so many different ways. This 8 paned wind has been hung in a stairway and is a great greeting piece especially when layered with various accessories. Smaller vintage windows can be hung above dressers or just leaning against a wall depending on the size.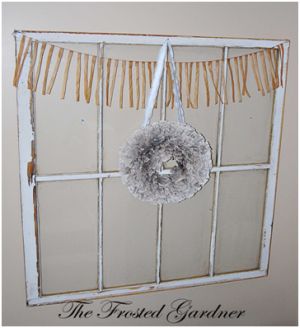 8. Vintage Lighting
Finding old vintage glass lamps is fun especially when paired with a "ghost" lamp shade. Watch for shades with fun skeleton frames. Note that some shades only have the frame at the top and these will not work. This is a great replica of Anthropologie lighting that is quite expensive but can be done very inexpensively by finding vintage items in your local thrift store.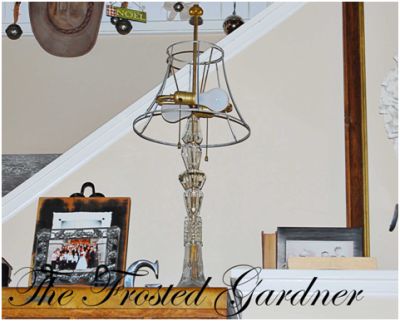 9. Vintage Projectors and Cameras
Old projectors and cameras are a great find and compliment old picture décor. Because you really are not going to be using these items watch for color, size, and age. These items can be displayed in hutches and book shelves to accentuate the vintage look and feel of any room. They compliment both old and new family photos.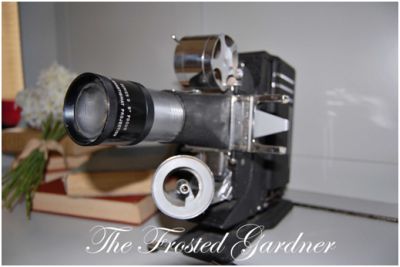 10. Vintage Doors
Using old vintage doors can be a great way to give your home décor a vintage flair. When selecting a door notice the panels and the size of the door. They come in a variety of sizes so they can be used in various rooms in your home. They can be repurposed into a headboard above a bed, hung above a couch, used as a large picture frame, or rested against a wall to provide a layered dimension to a corner of a room.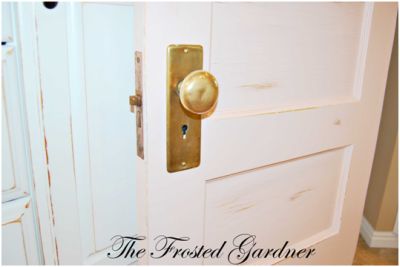 ---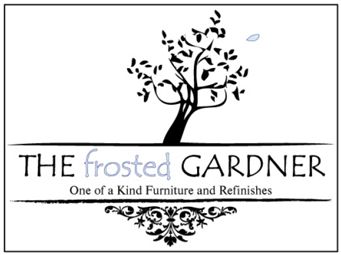 We are Mike and Melanie Gardner and we find old furniture to repair, redesign and paint. Mike has a background in construction and finish work. Melanie has an interest in finding unique furniture pieces to refinish and create something almost brand new. We are located in Centerville, Utah. If you have any questions please call us at 801.557.5865.