Pre-schoolers to grade schoolers, scope out these toy picks for your child.
---
Tickle Monster Kit:
Get ready to laugh, giggle and shriek your way through this delightful interactive book about a Tickle Monster. This lovable blue monster is out to tickle any child within reach, but he'll need mom and dad's help! Includes a pair of Magical Tickle Monster Mitts for parents to wear while reading. Fingertip holes make it easy to turn pages. Prompts in the story encourage lots and lots of tickling of toes, neck, knees, tummies and more!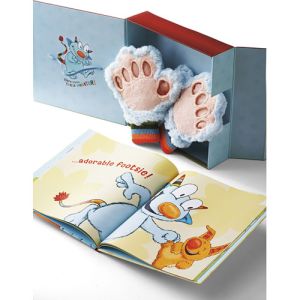 Rainbow set and XL Cruisers Emergency Vehicle Set Magformers:
These are really hard to put down! Magformers contain extremely powerful magents that are safely tucked inside. Different shapes and sets allow you to create countless 3-D imaginative geometric structures no matter your age and the XL Cruisers Emergency Vehicle Set takes Magformers to even more building excitement. Transform the pieces into hundreds of imaginative emergency vehicles with lights and sound, and one figurine that can attach and pose. This is a building challenge. (Add to your existing collection and great for Grandparents)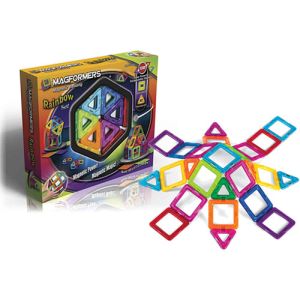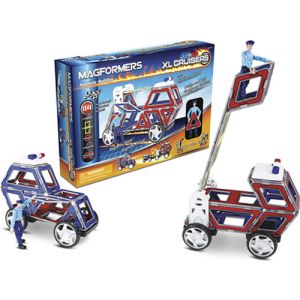 Nano Habitat:
A robotic creature that looks like a bug? Yes indeed Hexbug's Nanos are the craziest craze, and now they have a home. Nano Habitat has everything you need to design and build a home for your bugs. Set includes 10 easy-to-snap-together pieces, with working doors and 2 specimens. Don't let them out when Mom is around, you know how she is about bugs! Batteries are included. This is a must have for Christmas!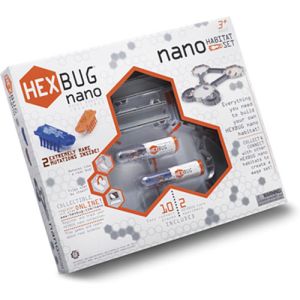 ---
In Davis County find these products at:
Three Little Monkeys
www.3littlemonkeys.com
Bountiful

135 N 500 W
801-295-8697

(Next to Paradise Bakery)
Fruit Heights
285 South Mountain Road
801-444-1470
(Across from the Rock Loft)
In Utah County find these games at:
Funfinity
www.funfinity.com
Orem
222 E University Parkway
(801-373-5542)
Springville
164 So Main Street

(801-491-8940)