Studio 5 Contributor Susan Neal explains how
---
If you are already saving your scraps, perhaps the challenge is actually using them. Here are 10 great ideas for using them. Set a date, invite some friends over and get creative!


1. Paper-pieced cards, layouts and gift bags
Probably my favorite way to use my scraps is to paper piece them onto a card, gift bag or scrapbook page. I love mixing up patterns and colors for a fresh, modern look. You use A LOT of scraps very fast with this idea.


2. Picture frames
Long strips of scrap paper are just what you need to create a mitered mat. Cut your strips to the length of each side of the mat. Overlap two strips where they will meet in the corner and cut through both pieces at an angle. Piece and adhere the strips to the mat for a great accent to your next picture frame.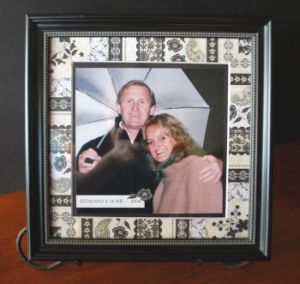 3. Paper Beads & Jewelry
If you're feeling super crafty one day, try making your own beads with your left over strips of paper. These are surprisingly easy to make. Here's one of just many tutorials.
beadwork.about.com
With so many pocket type jewelry hot right now, try using your scraps to change up the look to coordinate with your wardrobe.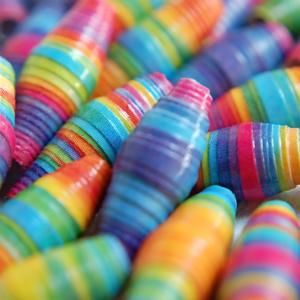 4. Use punches
Time to pull out your collection of punches. A great way to use little bits of scraps. Don't forget to layer and add dimension by curling up the edges. This adds a perky look to ordinary punch shapes.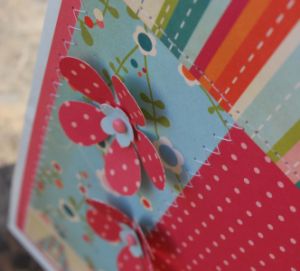 5. Use die-cuts
You CAN use your small scraps of paper in your die-cutting machine, just be sure to use a newer tacky mat, otherwise the piece will move.


6. Cover a mini composition book
Small little pads or books are great to tuck into your purse or makes great little gifts. These are perfect little canvassses for all your scraps.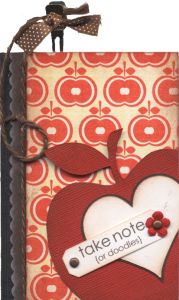 7. Tags
Especially with Christmas around the corner, tags can be the perfect use for scraps of paper. Add a stamped sentiment, embellishment and some ribbon and you're good to go! Create a tag box to keep LOTS of tags in so that you always have some on hand.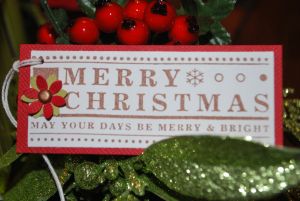 8. Create dimensional items
Like these gathered flowers made from thin strips of paper. Simply sew (or handstitch) a basting stitch (wide stitch) along one edge. Spray water over entire strip until it's wet. Squeeze excess water off and carefully start to pull one of the threads until you have gathered the strip. It will naturally curl into a flower shape.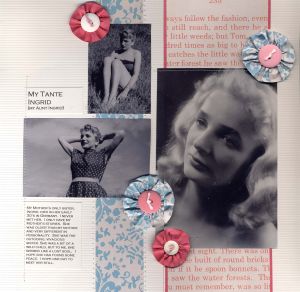 9. Mini Albums
Mini albums are a great all-in-one way to use small scraps of paper, especially if you have a lot of small pieces from the same paper. You'll have plenty of coordinating paper for all the pages.


10. Sew your paper
A technique that works very well with piecing your scraps together is to stitch them (either by hand or with your sewing machine).
---
For more information about Susan Neal go to www.sueneal.blogspot.com