This wrap is the latest look from a local company called "La La Lovely."

---
La La Lovely's accessories and jewelry selection are quickly moving from "New On The Scene" to "Sizzling Hot". Designer/Owner, London Brown, has given La La Lovely's products a vintage look and feel that can swing any wardrobe from "everyday whatever" to hip and eclectic.
Go online and catch La La Lovely's vision at ww.lalalovelyyou.blogspot.com
La La Lovely was created in Late 2008 and is owned and operated by London Brown. With Boutique style accessories and Fashion Jewelry, La La Lovely hopes to offer "Life's Lovely Things" to women who enjoy getting creative when it comes to their own personal look.
La La Lovely shares its success giving back to those who are less fortunate all over the world. For every scarf or necklace that La La Lovely sells, a portion of the profits are given to Global Colors and Guerrilla Aid, both of which are headed up by humanitarian superstar, Barton Brooks. These two organizations are dedicated to developing grassroots projects that help the poorest among us – help themselves.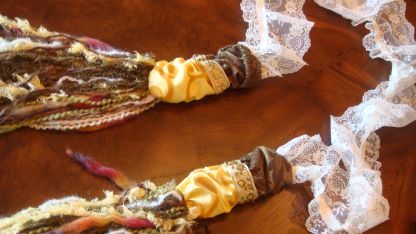 ---
To learn more, see Barton's website: www.guerrillaaid.com